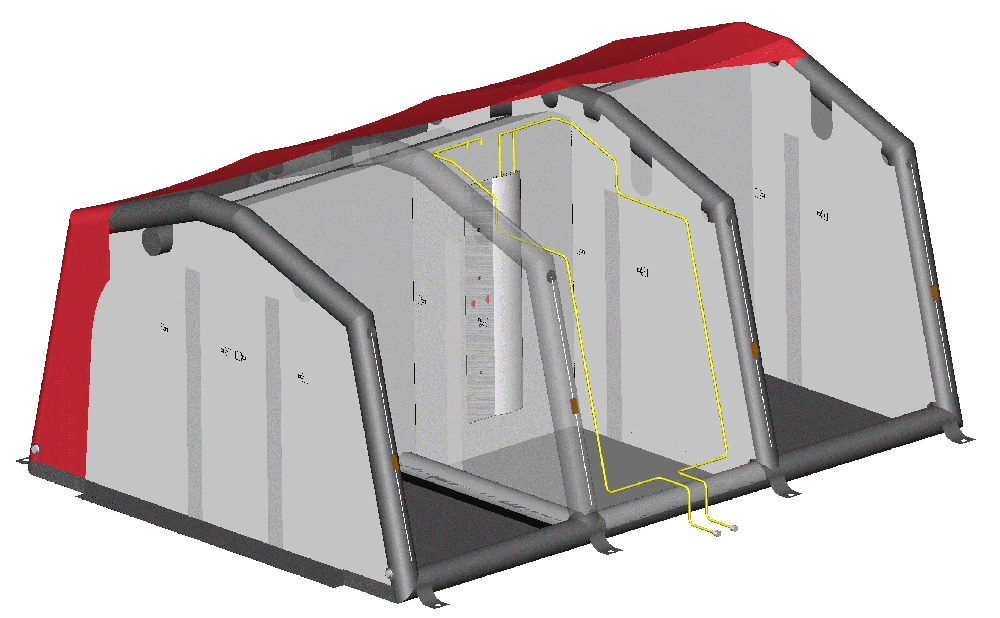 The inflatable tents with shower systems are suitable for rapid disinfection of large groups.
The inner tents which can be tailor-made with shower and water basin, can be assigned to almost any type of tent.
The whole shower system can be put into operation in 15 minutes.
Depending on the size of the tent, two or more rows of entering is allowed, therefore the shower time can be significantly reduced. (average 2 minutes/person)
The layout of the general decontamination tents: re-dress zone, shower, dressing zone.
The tents are provided with a waste outlet, so that the contaminated clothes can be removed and immediately be placed in separate containers.